50 years of Star Trek
50 years of star trek piece. I am an ENORMOUS fan of Trek and this piece was a labor of love. I also submitted this for the Comic-Con 2016 Souvenir book, so keep your fingers crossed for me!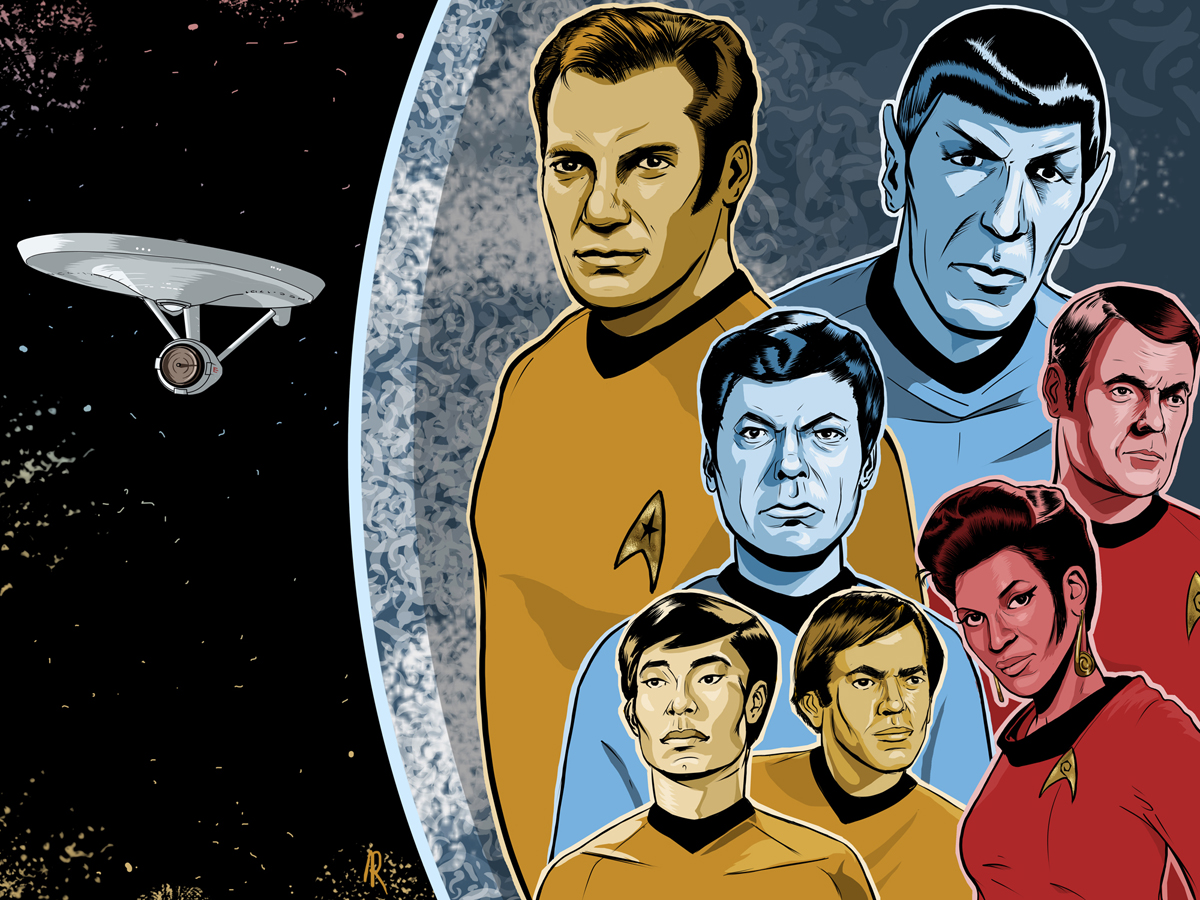 UPDATE: Turns out the piece made it into the souvenir book. Such an honor!